This page is graphics intense, please be patient while it loads.


The town of Gettysburg was also part of the battlefield. Baltimore Street in particular became a very dangerous place to be with snipers shooting from second floor rooms. Many of the buildings here still bear the scars of the battle. Use the links below to learn more about the town and townspeople during the battle.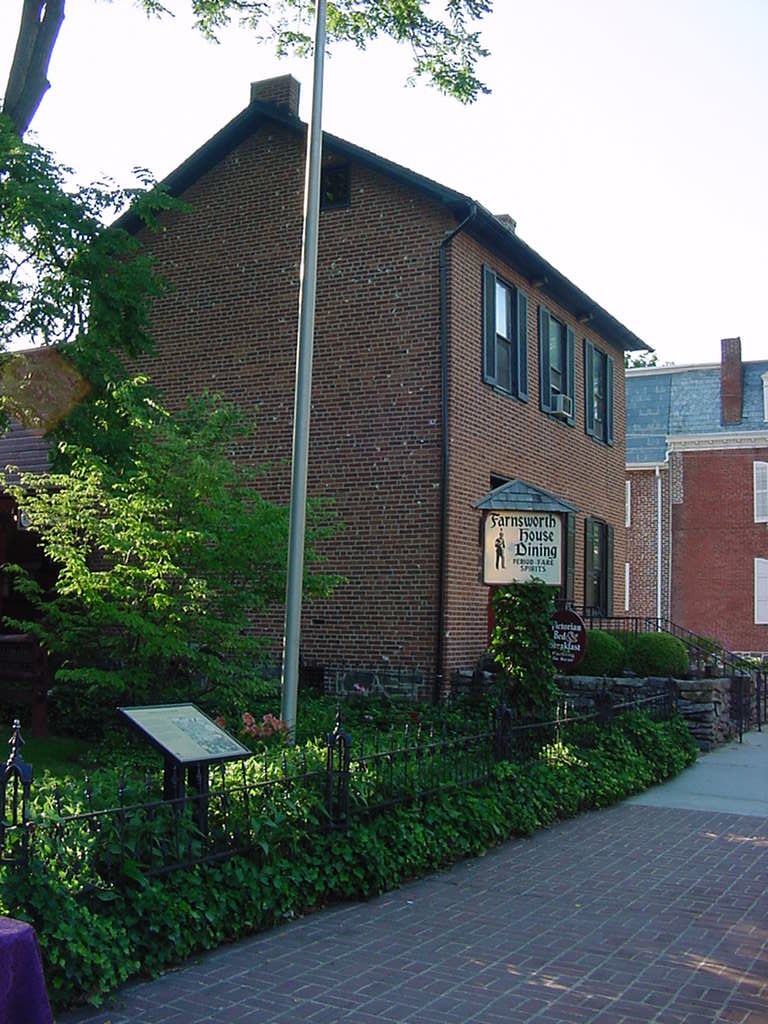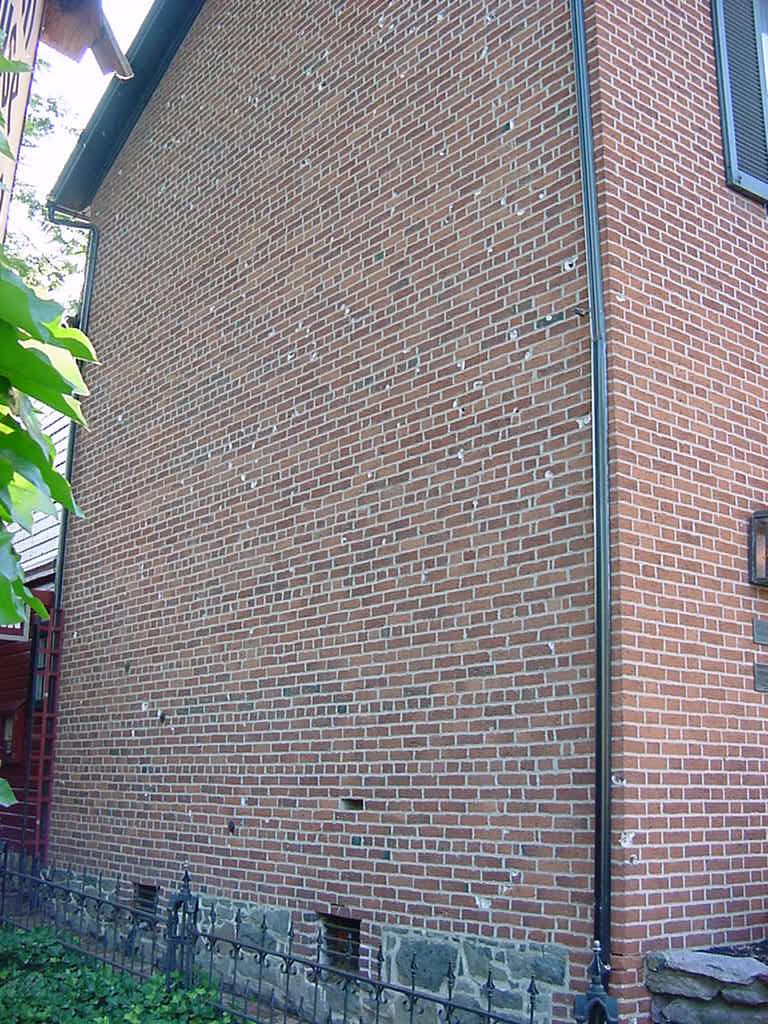 Above: The Farnsworth House Inn and Restaurant. The white spots are bullet holes from the battle
Left: Ghosts of Gettysburg House
Right: Shriver House. This house was a tavern and the upper floor was used as a Confederate sharpshooter position. Mr. Schriver fought in the war and died in Andersonville Prison.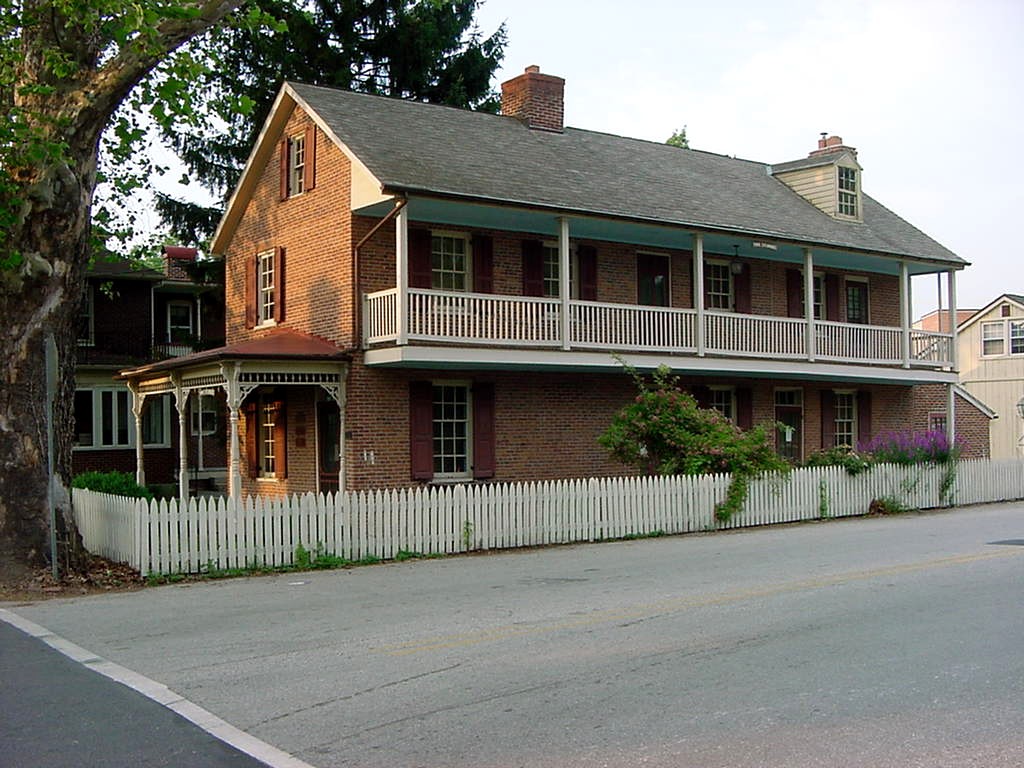 Above: Former Tannery Building
Below: Things found on the battlefield